My name is Mike Murphy and I am a 30-year-old active-duty Marine. In my free time, I work as a tandem and Advanced Free Fall Skydiving Instructor. I met Tristan BASE jumping and always admired his efforts with 22 Jumps. As I began to learn more about his brother's suicide and the 22 veteran suicide deaths a day, I reflected on the guys I have personally known since joining the service who have taken their own lives, and it made me even more passionate about the cause.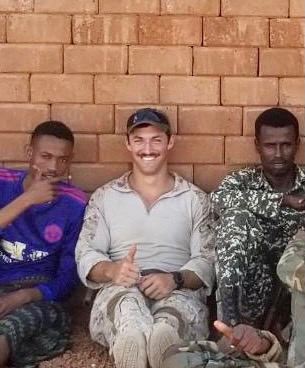 When I enlisted in the Marines in 2010, I had no idea of the experiences and friendships that would result from that single decision. I enlisted and just a few short weeks later I was on my way to boot camp. I thought that I'd be "climbing the mountain to slay the evil dragon", so to speak, but I had no idea of the journey that I would have to take to actually get to that point in my career. Since joining, I've served a total of three deployments, all of which have made me forever grateful for the rights and freedoms we have here at home. 
It is an honor and a privilege to help this amazing organization. I continue to be inspired by Tristan and what 22 Jumps is doing to give back and to raise awareness for not only victims of suicide, but to further research of the effects of TBI's and PTSD.