Growing up I was blessed to not fully be exposed to the severity of the mental health crisis that is affecting the United States. My ignorance in this area became apparent when I first stepped foot into the United States Air Force and began to meet more and more people who suffer from different types of mental conditions. These conditions included alcohol abuse, emotional trauma, personality disorders, PTSD, and thoughts of suicide. My first exposure to suicide occurred after being in the military for less than six months during Technical School when a young, male airman took his life in his dorm room just down the hall.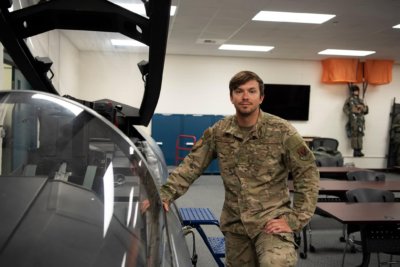 My exposure grew again when I meet the future mother of my daughter, who was also serving in the Air Force at the time. She suffered severe emotional trauma and PTSD from her childhood, and these conditions only worsened during the eight years of serving her country. Yet, I was able to see the true side of her. We fell in love and got married a few years later. Unfortunately, her battle with emotional trauma and PTSD only worsened after our marriage began. I watched her battle with Veterans Affairs (VA) to get the treatment she needed after her service commitment ended, and her condition began to rapidly decline. Thoughts of suicide began to take over her mind to the point where I had to intervene and bring her to a hospital to receive treatment. Sadly, her struggle with mental health resulted in our marriage dissolving. While she and I may no longer be married, I still stand behind her and support her journey to find mental peace in whatever way that I can. 
When people think of PTSD and other mental illnesses or injuries associated with the military, they tend to immediately associate this with the individual being exposed to combat — but this is not always the case. Tens of thousands of individuals serving in each branch and across every rank are suffering from non-combat-related mental illnesses. These conditions can develop or worsen during their enlistment and can often be directly correlated with the stressors that come with serving. Some of these stressors include working long, unpredictable hours, being away from their families, divorce, and sexual assault/harassment. The number of suicides within the military reached a record high in 2020. Most of these individuals never saw combat, but they were fighting the same demons that were developed by different means. In my opinion, mental health and suicide is the biggest threat to the individuals who decide to put on the uniform and serve their country.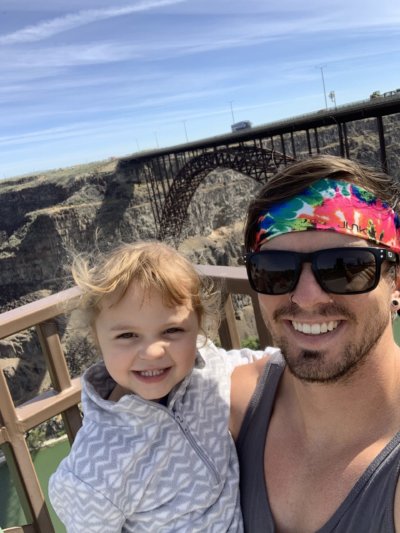 I felt helpless watching my daughter's mother and fellow servicemen and women struggle to get the help and treatment they needed. Most of these conditions cannot be remedied by offering a helping hand or an open ear. I remember scrolling through Instagram one day and seeing 22 Jumps for the first time. We have all seen the "22 push-ups for veteran suicide awareness" videos on social media. However, this was the first time I have seen someone incorporating BASE jumping, suicide awareness, and a legitimate charity into one event. Instantly, I loved the idea and showed my support to the athletes that completed the jumps. Fast forward a few months and I noticed my friend's daughter, Savannah, was hosting another event in Twin Falls, Idaho. I immediately reached out to him and asked how I could get involved with this event, and this is when I was introduced to Tristan. 
Now, if any of you have ever encountered a BASE jumper, you know that they tend to run between homeless hippie that lives in their van, to a well-respected neurosurgeon, to somewhere in between. Tristan turned out to be one of the most professional, intelligent, and well-groomed BASE jumpers I have ever had the privilege of meeting. Which made complete sense given the fact that he is the ringleader behind 22 Jumps. I was able to assist him with the packing and transportation of his parachutes during the Twin Falls 2021 event. I mentioned to him that I would love to be able to be a jumper in any future events but was also available to assist wherever he needs me. Fast forward, again, to a few months later, and I receive a phone call from Tristan offering an invitation to be an athlete participating in the next Twin Falls event — an offer I could never refuse.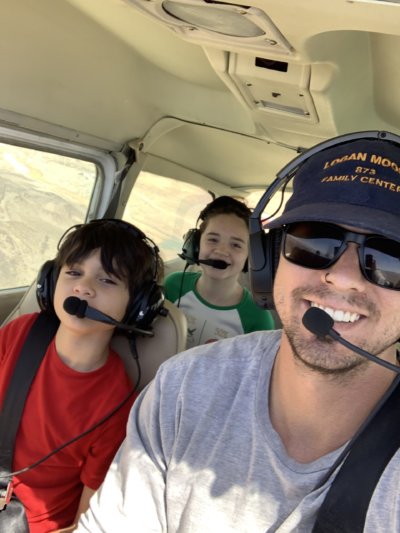 Ever since that phone call I have been counting down the days. I feel incredibly honored and blessed to be a part of something so meaningful and finally be able to give back to the veterans that have suffered from these mental conditions for far too long. In the end, the upcoming event is not about me, Tristan, or 22 Jumps, but it is about honoring the 22 veterans a day that lose the battle that they are fighting at home. It is about the hope that we can reduce the number of veterans who decide to take their lives and give them an effective solution to the internal struggles that they face each and every day. It is to say "thank you" to these brave men and women who voluntarily put on the uniform so that we can feel a sense of safety while we stand on U.S. soil.